Breastfeeding welcome here scheme – businesses
The Breastfeeding welcome here scheme is an initiative that makes it easier for mums to recognise places where they can breastfeed their baby when they are out and about.
Why breastfeeding mums need support
Breastfeeding is very important to the health of both mother and baby. Mothers who breastfeed are at less risk of breast and ovarian cancer. Breastfed babies are less likely to suffer from infections and allergies, and are also less likely to develop childhood diabetes and obesity.
Northern Ireland has one of the lowest breastfeeding rates in Europe. Although half of all new mums start breastfeeding, many quickly stop. This is often because they feel there is a lack of support, particularly when they want to feed their baby outside the home. Breastfeeding should be part of everyday life and can be done very discreetly.
Why your business should get involved
Every business knows the value of repeat customers and word-of-mouth recommendation. Breastfeeding mums who feel welcome will come back to your business and will also tell their friends. Joining the scheme gives you an opportunity to boost your business and benefit your local community at the same time.
All businesses that are members of the scheme will be given recognition through ongoing promotion and raising awareness. If your business joins the scheme, it will be listed on this website so parents can find it.
Businesses eligible to join the Breastfeeding welcome here scheme
Businesses open to the general public are eligible to join the scheme, for example coffee shops, restaurants, shops, supermarkets and hairdressers. To join the scheme, your business must fulfil the membership criteria below.
Membership criteria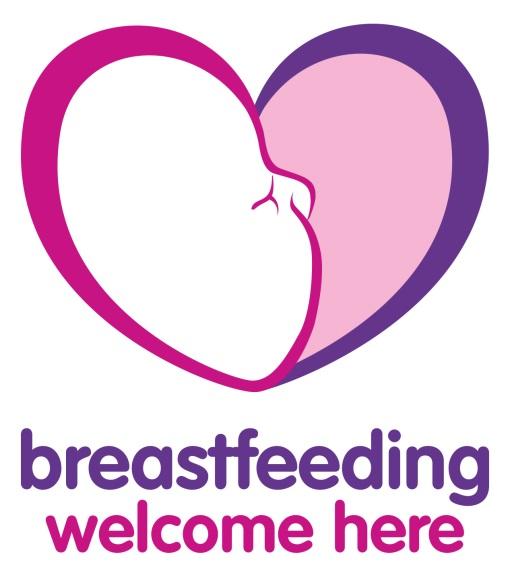 Breastfeeding is acceptable in all areas of your business premises open to the general public.
A mother who is breastfeeding in an area of your business premises open to the general public will not be asked to move to another area or stop breastfeeding.
All staff members are aware that your business is a member of the scheme and support the needs of breastfeeding mums.
Your business displays the Breastfeeding welcome here scheme window sticker and membership certificate.
Joining the Breastfeeding welcome here scheme
A senior member of your business will be asked to sign a written agreement that states your business will adhere to the membership criteria (the written agreement is issued when you sign up to the scheme below).
The signed agreement should be returned to the Public Health Agency (PHA).
The PHA will issue your Breastfeeding welcome here certificate and window sticker when the signed agreement is received.
Your business will be added to the list of premises participating in the scheme and published on this website.
Mums from local breastfeeding support groups monitor businesses signed up to the scheme, to ensure they are adhering to the membership criteria. Businesses that fail to adhere to the criteria will be notified and may have their membership revoked.
View the list of businesses that have already joined the Breastfeeding welcome here scheme.
Breastfeeding welcome here scheme registration
Fill out the form below to register on the scheme